Dental Care Now Safer, Faster, and More Convenient Than Ever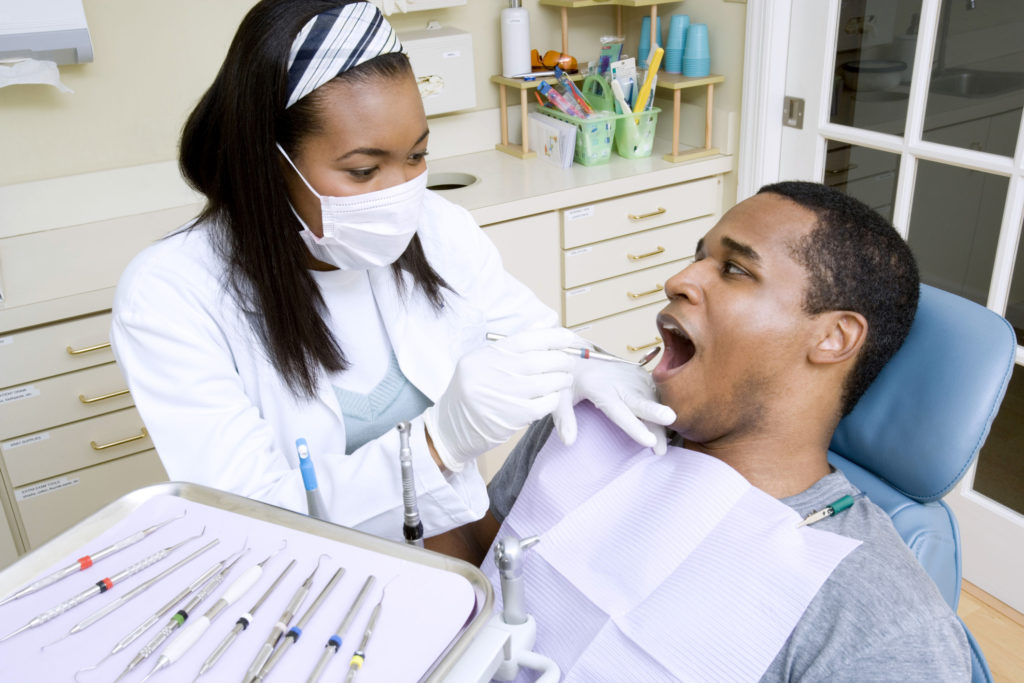 As the local dentist Newberg patients rely on for outstanding dental care, Dr. McLeod understands that visiting the dentist often ranks fairly low in terms of favorite activities.
If you experience dental anxiety, know that you're not alone. Millions of Americans experience some type of dental anxiety that range from a fear of needles to a refusal to receive dental care at all. In fact, up to 10 percent of Americans will refuse to visit the dentist regardless of how uncomfortable or debilitating their dental issue is.
Unfortunately, succumbing to a dental phobia prevents those patients from receiving the type of dental care their oral health desperately needs. When patients avoid dental exams, teeth cleanings, and other required treatments, their oral health will start to suffer as a result. Brushing and flossing alone, even when done properly, can't replace the need for patients to receive regular dental care.
Sadly, what so many patients with dental phobias fail to realize is just how far dentistry has come over the last decade. So many new and exciting advances in dental care have made most types of treatments easier, quicker, and more painless than ever. Let's take a look at how technology has revolutionized dental care in 2020.
Dental Anxiety
Let's start with the main issue that prevents millions of patients from receiving dental care each year – dental anxiety.
While the anesthetic medications used in dentistry have changed very little over the years, options for sedation and anxiety relief have increased dramatically.
When visiting a local dentist, Newberg patients now have options when it comes to medications that help them relax. These types of medications can be administered orally, through inhalation, and via IV. They offer a range of sedation that varies from a mild numbing effect to complete unconsciousness.
For patients who resist visiting a dentist due to feelings of anxiety, these types of sedation options offer a way to receive the dental care they need in a more comfortable manner.
Wisdom Tooth Extraction
Removing impacted molars and wisdom teeth is by far the most common type of procedure that oral surgeons perform. While the process for removing a patient's teeth have not changed much in recent years, new technologies have made it easier for surgeons to prevent surgical complications that were once fairly common.
Thanks to the development of cone-beam technologies, surgeons now have the ability to better assess patients prior to performing the procedure. As a result, issues like abscesses, dry socket, and other complications have been reduced significantly. This makes the procedure safer, simpler, and less painful in the long-term than in the past.
Dental Implants
Dentures were once the only option patients had to replace missing teeth, but remarkable advances made in the field of dental implants have made this now routine procedure the most optimal option patients have for repairing a hole in their smiles.
Thanks to these advances, implant failure rates are at an all-time low. What was once a long and complicated procedure can now be finished in a few hours. Patients can now be comfortably sedated throughout the procedure, waking to find they experience no more discomfort than when having a tooth filled.
TMJ
An often painful disorder of the temporomandibular joint (TMJ), the jaw joint that allows us to open and close our mouths, TMJ disorders can make it hard for patients to chew, speak, talk, and swallow.
Today, patients have a range of potential options for treatment that can all help to ease any discomfort and restore their jaw back to health. New advances in muscle therapy and acupuncture can help to unlock jaw muscles and relieve discomfort. Dentists now have the ability to use stress education techniques, nutritional recommendations, and certain home exercises to improve jaw function without the need for medication or invasive surgical procedures.
Root Canal Therapy
By far the most dreaded dental procedure from a patient prospective, root canals carry the reputation for causing extreme discomfort. However, that reputation is no longer earned. In fact, a recent Australian study found that patients who underwent a root canal found the procedure no more painful than other common dental treatments, such as a filling placement, deep cleanings, or wisdom tooth removal.
A Local Dentist Newberg Patients Can Rely On
Dentistry has come a long way over the years to become safer, easier, and more convenient than ever. Patients who avoid a dentist due to dental anxiety should reconsider and give dental care another shot.
At Newberg Family Dental, you can always trust that your comfort and care will always rank as our number one priority. Don't neglect getting the type of dental care you smile needs to shine. Contact our office today to schedule your next appointment with Dr. McLeod.